Power, performance, and flexibility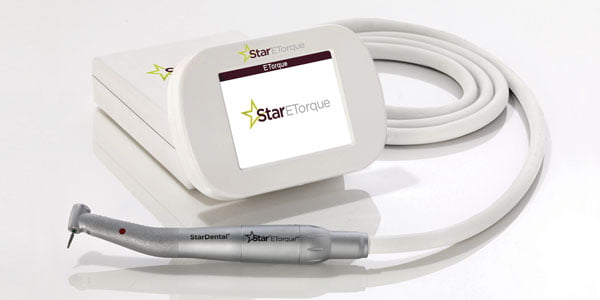 Launched at Chicago midwinter, DentalEZ introduces the new Star® ETorque™ Electric System. The ETorque Electric Motor System combines the power and performance you have come to expect from StarDental. With customizable settings for prep and endodontic procedures, the StarETorque seamlessly combines power with performance. From caries removal to root canal treatment, you can seamlessly move from high-speed to low-speed settings with one touch. The StarETorque's lightweight, brushless motor delivers powerful, consistent speed, all with less noise and vibration — a real plus for both patient and dentist. The motor is also compliant with CDC Guidelines and can be autoclaved.
The StarETorque's redesigned touch screen and color display provide a simple, intuitive user interface to reduce time spent making adjustments. Flexibility is built-in. The overall size of the Motor Control Unit has also been reduced and provides all the performance you need. So, if you are looking for a new product that brings all the power, flexibility, and performance you need, look no further than StarETorque.
 Endodontic mode for powerful low-speed cutting.
 Preparation mode for high-speed procedures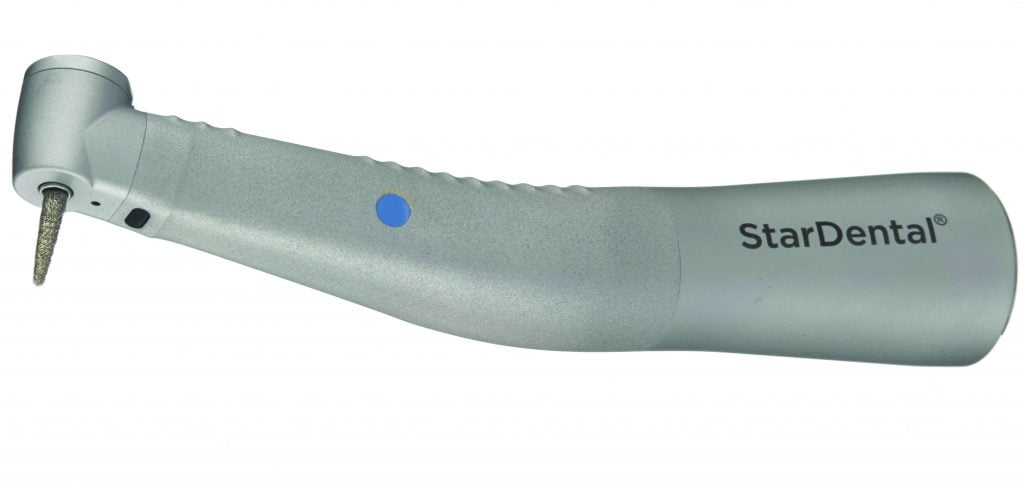 Features
60 W Brushless Motor
Lightweight at 62 g to minimize fatigue
100–40,000 rpm motor speed
Fully autoclavable
User-friendly display with customizable operative modes
Compact design for stand-alone or detachable display for modular mounting
Multiple attachments cover a broad range of operatory needs
Textured finish on attachments for comfortable grip
Programmable motor torque accommodates all rotary file requirements
5 customizable endo settings: auto-stop, auto-reverse, auto-forward, auto-reverse, auto-reverse-forward
Presets for all common handpiece transmissions plus 2 customizable transmissions
Displays actual bur rotation speed
This information was provided by DentalEZ.