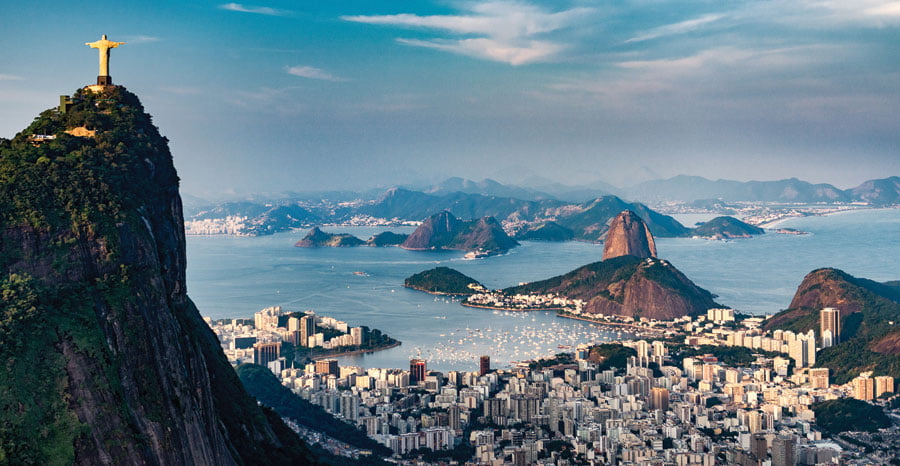 Dr. Rich Mounce discusses two companies that have had a positive clinical effect on endodontics
This column tells the inspiring stories of two innovative and visionary endo-dontists who are deeply impacting the present and future of our specialty. Coincidently, both are from Brazil.
Out of a passion to innovate, Dr. Alexandre Capelli began to grind ultrasonic tips in Brazil, which was the start of Helse tips. Starting with otherwise pedestrian commonly available tips, in my clinical opinion, he valued added features and benefits to produce the finest ultrasonic tips available anywhere, at any price. In the beginning, the going was so tough that he was forced to move his family in with his parents to make ends meet. Now, Helse grows exponentially in Brazil, the United States, and beyond.
Dr. Henrique Bassi's story is similar. Starting from a firm conviction that foreign firms were profiteering in Brazil with inferior nickel-titanium instruments, he bought a CNC grinding machine and started manufacturing NiTi instruments. Now, his company, Easy Odontologicos, is the largest manufacturer and seller of nickel-titanium instruments in Brazil, outpacing Dentsply, FKG, VDW, and others. In addition, Easy is one of the top producers of endodontic devices (motors, obturation units, etc.) in Brazil.
In my hands clinically, the ProDesign Logic instruments that Easy manufactures are the most efficient, safe, and technically advanced heat-treated endodontic files made globally.* Using the files as recommended is by definition minimally invasive, and the system represents a true one-file system. Coincidently, Logic is comparable in price to the least expensive competitor's file. The published scientific research on Logic and that submitted for publication is overwhelmingly favorable.
Drs. Capelli and Bassi share a number of similar characteristics. Both are tireless workers. There are few days off. Both also have extensive key opinion leader networks in Brazil to test prototypes, manufacture new designs, and take market feedback to provide constant improvement. Neither started with a lot of money, and neither had anything even remotely close to a guarantee of success. Neither ever cheated on anyone's intellectual property and/or cut corners. Both are educators and give many CE courses in their home country.
As an aside, endodontics in Brazil at the highest level is certainly equal to the quality of that practiced at the highest level in North America. I might also add that the Brazilians do endo with a certain flair and style that, despite the cliché, can only be described as very colorful and attractive (great documentation, video, photos, research, etc.). Brazilian research stands up to the best research done anywhere in the world. There are many immensely talented Brazilian clinicians. There is no place for sloppy products in Brazil because the market is too demanding, and the competition for endodontists is far more intense than in the U.S. with approximately 3 times the number of endodontists in Brazil to serve a much smaller population. Helse and Easy rise to the challenge in these conditions and are both commercially and clinically successful.
While it is true that the Brazilian market has economic barriers to products manufactured in the U.S., how many of us complain about our iPhones® or cars that are manufactured in Asia at much lower prices than if they were manufactured domestically? Perhaps the way to overcome the trade barriers for American manufacturers might be to develop new and improved manufacturing methods to compete in Brazil. Perhaps this is the opportunity for a future innovator who chooses to follow in the footsteps of these two emerging giants.